Meet Kim Dolan of PARN, Executive Director of Your Community AIDS Resource Network
Kim Dolan believes everyone matters. She's been working hard for people who don't have a voice most of her life. In a recent news story,  Kim shares how working at the YWCA Crossroads Shelter in 1989 was a turning point in her life.  "As my thoughts about women's acce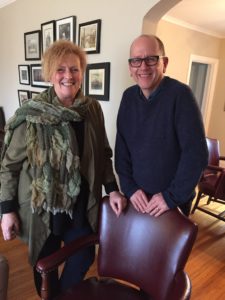 ss to resources changed, I experienced an inner transformation of my values and beliefs."
As the Executive Director of PARN she is committed to building a Peterborough where everyone is welcome.
Ki
m is looking forward to connecting with her community on May 1 when PARN hosts its annual 'A Taste for Life' fundraiser in Peterborough and the surrounding areas.
Join Andrew and Carol as they sit down and learn more about Kim and her vision for a better world – for everyone.